We write the future of brands.
SCROLL DOWN
We are a brand strategy and innovation consultancy.
We help brands find their singular purpose and establish a clear path to growth in a fast-changing, complex world.
Led by Amy Rogoff Dunn, we bring together the right set of experts across research, brand strategy, innovation, and design to solve brand challenges.
Amy has been a strategist for over 20 years, first learning the fundamentals at McKinsey & Company before working as a marketing strategist at Ogilvy, and later honing her skills as a brand strategist at Redscout. Most recently, Amy was a partner at insights agency Kelton where she started and led a brand strategy team for the past 3 years, before venturing out on her own.
Insight
- Consumer Research
- Cultural Trend Foresight
- Competitive Landscape
Strategy
- Target Identification
- Brand Positioning
- Portfolio Strategy
Innovation
- Opportunity Identification
- Brand Creation
- Product & Service Conceptualization
Move brands, move people, move culture.
What gets us up in the morning and what inspires us every day is the chance we have to impact the world around us through brands and products.
Great lifestyle brands have a purpose that's bigger than making products. They help people express their best selves and make their hopes and dreams a reality, and they push culture and society forward. We're proud of the part we play in this by helping companies discover and articulate their purpose.
We partner with leading brands.
We work with brands in culture-leading categories: food & beverage, beauty, media & entertainment, fashion, retail, and hospitality. We're really proud of the partnerships we've forged with our clients, most of whom we've had the privilege of working with over the course of many years and many projects.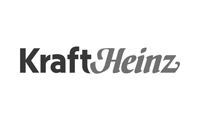 Get in touch.
We work on projects all over the world, but we call New York home.
237 36th St, 5th Floor
Brooklyn, NY 11232